Harness Cycle
An existing historic structure was renovated to a thoroughly modern purpose. The retail portion of the tenant space retains exposed brick walls and original ceiling, giving a nod to the building's original era. Modern conveniences like toilet, shower and locker facilities were added. The 25 seat cycle studio was design to take advantage of the corner property's storefront windows. At a later phase, the bicycles will be fitted to harness energy and produce electricity for the space.
5 Points Coffee & Tea
Located at a prominent intersection of five streets, a vacant structure was renovated into a café adding vitality to a mixed-use neighborhood in Cleveland's West Park. The nearly 800sf space contains a kitchen, service counter, seating and a spacious outdoor patio. The Owners brought their vision & energy creating a comfortable gathering place fitting right in with the fabric of the neighborhood.
Royal Oaks Apartments Clubhouse Renovation
Our 4th project with JVM Realty, a 720sf addition and renovation to the 3,882 sf existing Clubhouse. The new space expands the fitness room and provides a more efficient office space. The Club room was updated to include a new kitchen, lounge and workstations. The interior finishes were updated to a clean contemporary style.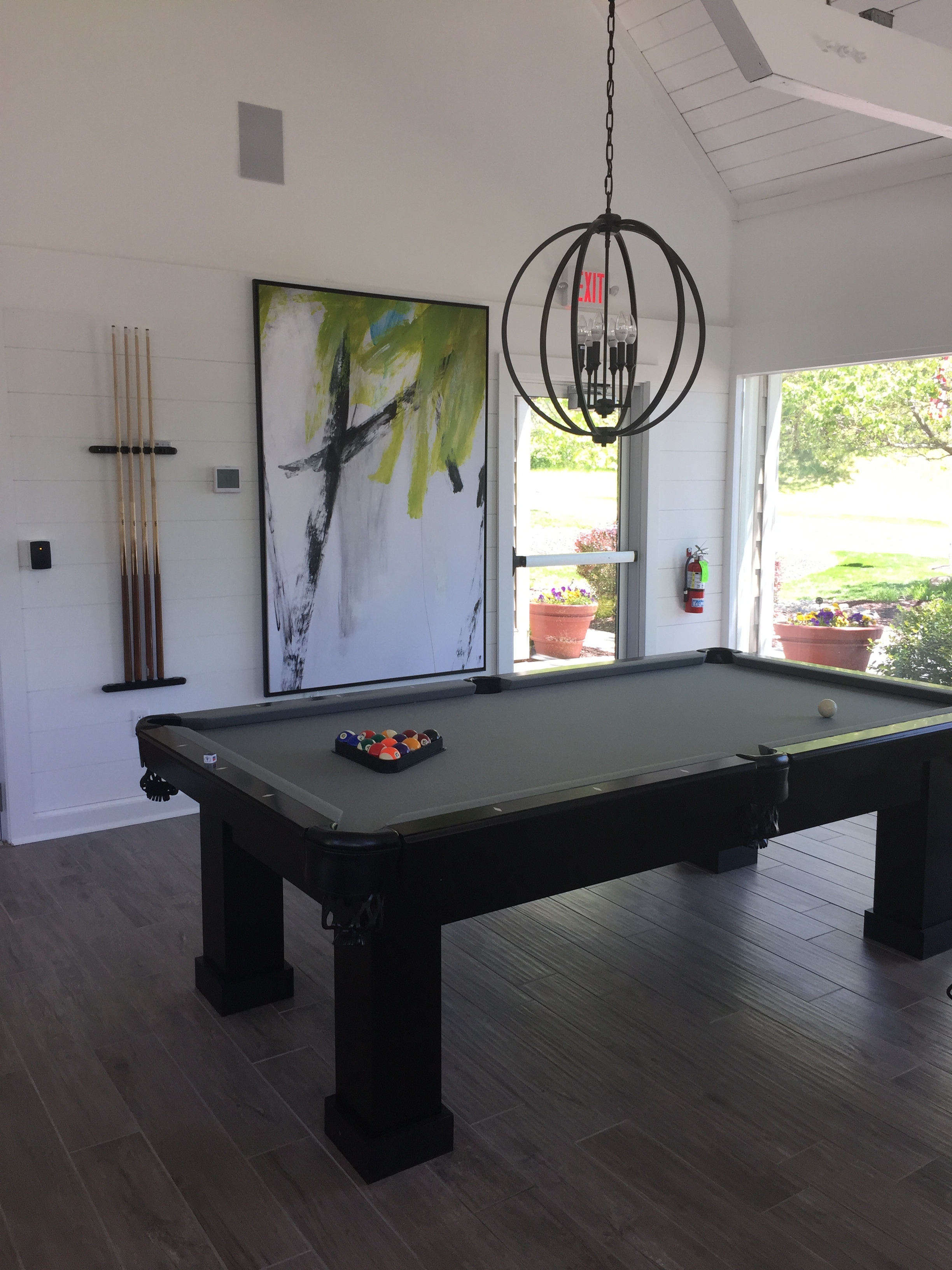 WestShore Primary Care
The first floor of an existing office building was renovated to a 5,564 sf physician's office focusing on family medicine, allergy and immunology. Encompassing 13 exam rooms, it was designed to create an efficient flow for physicians, nurses and support staff. Nurse stations, lab and storage rooms are centrally located in a wide corridor. This also creates an open environment that provides a comfortable workplace as well as a pleasant experience for patients. A warm color palette was selected to further the calming atmosphere. The adjacent lab and x-ray room are designed to run separately and allow easy collaboration with the physician's office..
Robert Patrick Salon
An existing 1,475 sf storefront was transformed into a stylish hair salon. The space now includes an open reception and retail area, 8 hair stations, wash stations, color lab & break room. Widely spaced hair stations allow stylists plenty of comfortable working room to best serve their clients in a relaxed environment. The décor is luxe reflecting their upscale service and client experience.